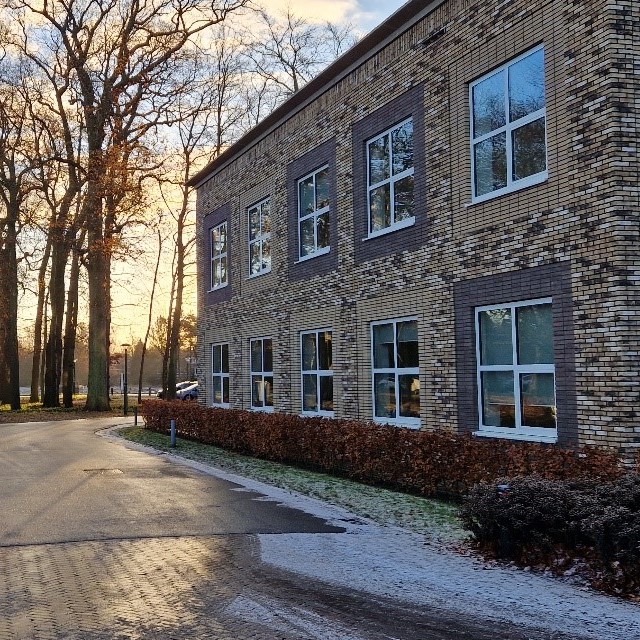 David Schreier, Wabern, Switzerland
Term of Fellowship: 3 October – 16 December 2022
Hosting department: Sleep-Wake Centre SEIN, Heemstede, The Netherlands
Supervisor: Prof. Gert Jan Lammers and Dr Rolf Fronczek
…
I am very thankful to have received the opportunity to join Prof. Gert Jan Lammers and the sleep-wake team at SEIN in Heemstede, Netherlands, for an EAN Clinical Fellowship. The team was truly amazing, I felt welcomed instantly, and throughout my fellowship I appreciated the very patient-centred translational approach and perspective of the centre.
The multifaceted and well-structured fellowship consisted mainly of patient consultations and interdisciplinary patient case discussions, at which every new or complex patient case was presented and recommendations on the diagnostic and treatment procedure discussed. In addition, I was able to spend time at the sleep laboratory and learn about the vigilance assessment of the centre.
The clinical staff consisted of physicians (neurologists, pulmonologists, paediatricians, incl. trainees), physician assistants, and somnologists of various backgrounds, specialised nurses, psychologists, sleep-wake technicians, and the administrative personnel. Because many patients are enrolled in studies, research staff are often interacting with patients as well.
Patient consultations were generally in Dutch. Although I was able to understand patients to a reasonable extent because of my language background (Swiss German, German, English, and French), it would not have been enough to lead consultations in Dutch myself. However, most patients and all staff spoke English which enabled me to take part in consultations, ask questions and discuss with both patients and the treating colleagues. I was always welcomed to suggest next steps in the diagnostic and treatment process. Particularly the discussions with the local colleagues contributed a lot to the international exchange and my professional development throughout the fellowship. In comparison to what I was used to previously, much more justification was required to perform diagnostic procedures. This challenged some of my perspectives on the diagnostic approach of sleep-wake disorders.
Culturally, there were no major differences between the Netherlands and Switzerland, as it could be expected for two western European countries. One example of a smaller difference was on the level of communication between clinical staff and patients. It was generally more informal and it was not unusual that clinical staff and patients would talk to each other on a first-name basis, something rather unusual in a comparable setting in Switzerland.
In addition to the clinical consultations and case related discussions, I enormously appreciated having discussions with Prof. Lammers on any specific topic within sleep-wake disorders. Those discussions were challenging, fun and very informative at the same time. Beyond that, discussing the classification criteria of central disorders of hypersomnolence, for example, they were a perfect example of the importance of integrating scientific thinking into clinical practice and, vice versa, the importance of clinical knowledge and experience to steer science into a meaningful direction for patients. Consequently, I was also invited to attend the scientific group meetings and eventually to join an ongoing scientific side-project.
I can only recommend applying for an EAN Clinical Fellowship and would like to express my gratitude to the whole Slaap-Waak Team at SEIN. Danke je uit de grond van mijn hart!
---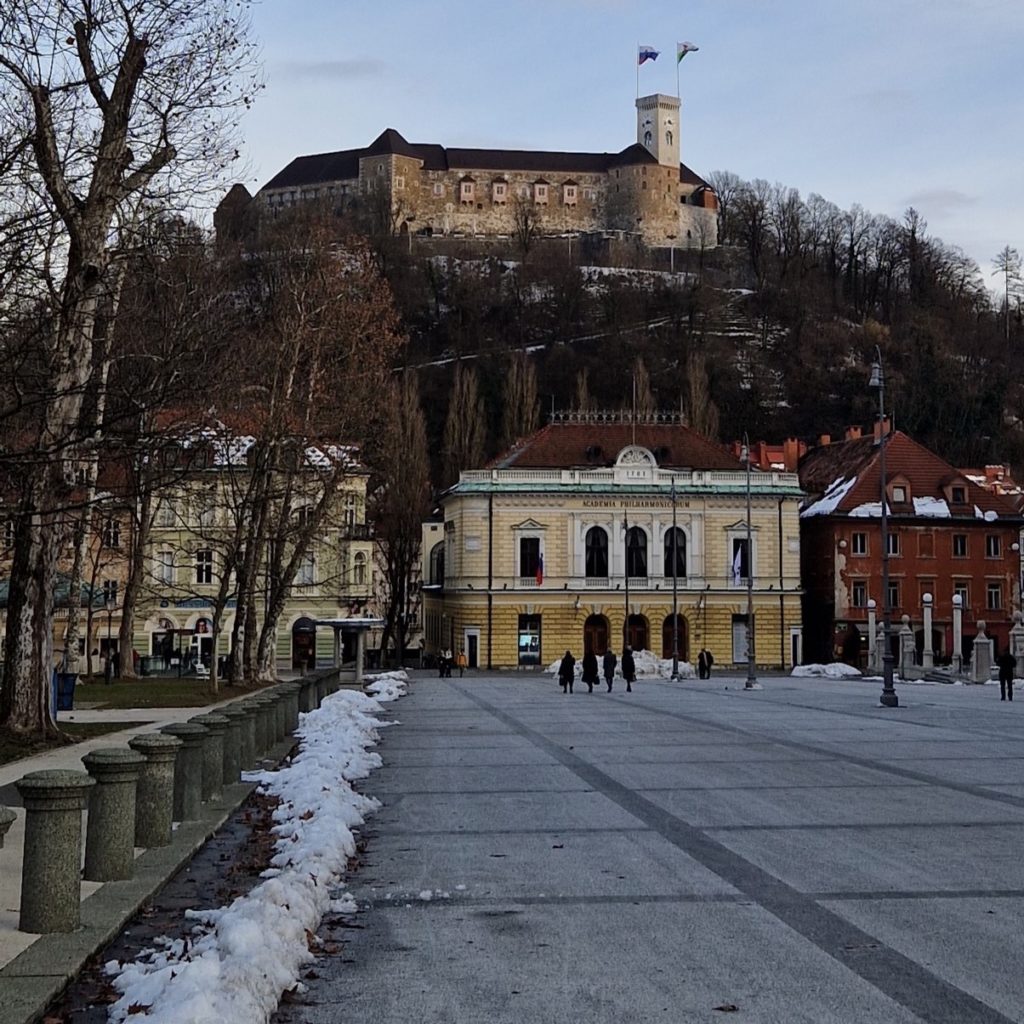 Dmitar Vlahovic, Novi Sad, Serbia
Term of Fellowship: 19 December 2022 – 27 January 2023
Hosting department: Neurocritical Care Unit, Neurology Clinic, University Clinical Center of Ljubljana, Slovenia
Supervisor: Dr Nataša Milivojević
…
I was honoured to be accepted for an EAN Clinical Fellowship. I am interested in neurocritical care, and I chose Ljubljana and Dr Milivojević's department as one of the most recommended places for learning and staying in this neurology field.
The reason I applied for the clinical fellowship is to feel the experience of working and thinking "outside the box" and to learn things I was not able to during my neurology training. By saying "outside the box", I think you have to put yourself outside the usual comfort zone in order to see what you can improve and be better at. I saw a chance in this fellowship for learning new things and improving myself as a doctor.
On the first day I was greeted in the morning by my host and head of the neurocritical care unit, Dr Nataša Milivojević. There were no delays because there was a lot of work ahead. I was introduced to other neurologists, anaesthesiologists, residents, and nurses, and started examination of my first patient. It was challenging at first, because you are in a new environment. My usual workday would look like this: get to the clinic between 7:15 and 7:30, read medical histories and update on your patients you are taking care of as a resident, then prepare for morning ward report, and continue with the morning meeting. At the meeting we go through brief plans for the patients. Afterwards, juniors (including me) examine patients, get inputs from the nurses, check therapy for patients and any other needs. Intensive care is a very dynamical field, and you have to be a great observer because you rely on numbers and data from monitoring more than on patient feedback because they are usually sedated or comatose, and intubated and unable to speak. At this point, I would like to highlight how important teamwork is, and in Ljubljana it is one of the essential pillars for working. Every day you check every medication the patient is receiving and ask yourself if the patient needs it today. Dr Milivojević and her associates have a very organised and systematic approach for each patient, that is straightforward and made like that you have minimal chance to forget or to overlook something. Through those rounds, I have learned the most. There was always time for discussion, questions, and answers. Dr Milivojević was super helpful, patient, and supportive. She is a great role model and her contribution to my stay, with her knowledge and experience, was priceless.
Slovenia is one of the most beautiful countries I have visited. Beautiful nature, loving and polite people made my stay so comfortable and nice. Mountains and sea are all nearby, just an hour driving or a little more from Ljubljana, so you can do whatever you feel like.
This clinical fellowship helped me to learn more about neurocritical care and to experience things I was not able to in my hospital. I will try to pass on this experience and knowledge to my colleagues, especially residents. I have improved my communications skills with patients and learned new management skills needed for better work and personal organization. New acquaintances will help me to exchange knowledge and make collaboration in the future. I would recommend EAN Clinical Fellowships to everyone who would like to see, learn, and feel everything I have, and more. Of course, besides that, going to the neurocritical care unit in Ljubljana should be on everyone's 'bucket list' who is interested in this neurology field.
Thank you EAN.
---
Anastasia Kornilova, Moscow, Russia
Term of Fellowship: 11 October – 21 December 2022
Hosting department: University Clinical Centre of Serbia,Belgrade, Serbia
Supervisor: Prof. Dejana Jovanovic
To be honest I feel now that I set off on the right path after the amazing educational trip and I realise how lucky I was to get this opportunity to do an EAN Clinical Fellowship. I should mention, 10 weeks spent in Belgrade went very quickly. My internship was at the department of Neurology at University Clinical Centre of Serbia, and my mentor was Prof. Dejana Jovanovic. From the first day in the department, I was involved in clinical work, discussions, and doctor's rounds.
I was deeply impressed by the work of the department and how the work went with inpatients and outpatients. Every day, the rounds were interesting and action-packed, and each and every patient was covered, and their pathology puzzled out theoretically and practically. Sometimes it was multidisciplinary meetings, and it improved my knowledge about the nosology from specialists, according to the latest scientific and clinical guidelines. It was encouraging.
I had the opportunity to manage many pathologies: stroke, GBS, epilepsy, headache, myasthenia gravis etc.; explore different diagnostics manoeuvres; apply various management methods from thrombectomy to botulin toxin treatment. It definitely increased my breadth of knowledge.
Besides, I was able to perform with colleagues' neurological examination, procedures and read neuroimaging, upgraded my skills and inspired to continue improving them.
Professor Jovanovic and all doctors (I am afraid the list of the names would be huge) of the ICU, cerebrovascular department, and botulin toxin treatment department, were kind, patient and supportive during my stay; they were always ready to explain, to educate, to direct me, and put my arm into the right position. Hopefully, we will stay in contact and continue cooperation and communication.
Moreover, I had the chance to attend the lectures, clinical conferences, and schools for young neurologists. These events helped me to gain practical knowledge, discover additional specific tests in different neurological conditions and made me sit up and take notice about scientific research. This part of the fellowship gave me impulses for future research.
I would like to express gratitude to all team members, and the EAN team for an amazing experience and elation!
---