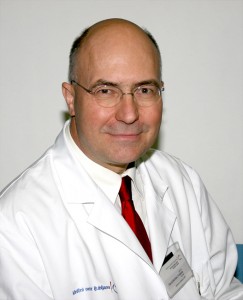 by David Vodušek
The EAN Liaison Committee (LC) is the meeting point and link for all activities and contacts that the European Academy of Neurology (EAN) has with neurology related activities and societies. The LC creates the ideal platform for all elements of the EAN's external work to come and link together and develops new contacts with societies related to the field of neurology.
The LC has been very active within this last year.
In order to guide the EAN's work and ensure the application of the internal operational decisions taken by the EAN Board, a draft of the EAN Policy Manual has been written. This work has been coordinated by Prof. David B. Vodušek, Chair of the EAN Liaison Committee and Board Member of the EAN.
To stimulate and improve cooperation and reciprocal exchange of information on available educational opportunities with the National Neurological Societies (NNS) is one of EAN's goals. Indeed, the EAN has been present at the following meetings in 2015:
Prof. G. Deuschl: Austria, France, Germany, Moldova, Turkey
Prof. D. Leys: France, Luxemburg
Dr. H. Cock: United Kingdom
Prof. D.B. Vodusek: Slovenia
Prof. M. De Visser: The Netherlands
The EAN is the platform of excellence for European neurology, and its connections and relationship with neurology-related specialties and subspecialties societies are very important and necessary.
Currently, contacts have been made with and are actively being followed up with the following societies:
Europe:
• Alzheimer Europe – Mr. J. Georges
• FENS – Federation of European Neuroscience Societies – Prof. M. Amalric
• EPA – European Psychiatric Association – Prof. W. Gaebel
• EHF – European Headache Federation – Prof. D. Misikostas
• ESO – European Stroke Organisation – Prof. V. Caso
Worldwide:
• AAN – American Academy of Neurology – Prof. T. Cascino
• ILAE – Committee for European Affairs Europe – Prof. M. Bialer
• IASP – EFIC Study of Pain – Prof. H-R Treede
• PAUNS – Pan Arab Union of Neurological Societies – Prof. Saeed Bohlega
• PAANS – Pan African Association of Neurological Sciences – Prof. R. Gouider
With the help of the EAN Head Office, the EAN has been very active in promoting its work and activities. Many promotion exchange agreements in different formats have been signed, allowing the EAN to be present at congresses of related scientific societies and making it possible for the scientific societies, in exchange, to actively participate to the EAN congress.
Associated societies – EAN has a number of Associate Member Societies within geographical Europe and in the Mediterranean region.
Applications and requests for associate membership were received from Kazakhstan and Kyrgyzstan. Different national neurological societies of the following countries of the Mediterranean region have obtained associate membership status: Algeria, Egypt, Jordan, Lebanon, Libya, Morocco, Palestine, Syria and Tunisia.
As part of the standing agreement, Prof. Deuschl was invited to the 2014 PAUNS meeting in Jeddah, Saudi Arabia. A Special Session, specifically related to major Mediterranean pathologies is part of the EAN's congress programme on a yearly basis. Following the Berlin congress Mauritania and Yemen will be added to the above list.
EAN & EMA
As of October 2014, European citizens can obtain information on suspected side effects, also known as suspected adverse drug reactions, of an additional 1,700 active substances contained in medicines approved in the European Union (EU) through a website maintained by the European Medicines Agency (EMA), www.adrreports.eu. The EMA has also published a leaflet in all official EU languages encouraging patients to report side effects (see EMA website)
EAN Website
In October 2014 Prof. Tom von Oertzen was appointed as the EAN website editor in chief. The future and novel EAN.org website is currently being developed focusing on easy navigation (across all devices), new content (e.g. guideline reference center, resource center of rare diseases, web conferencing facilities) and strong interaction with the members, NNS, associated societies and the public. A vision on EAN's branding was created and the logo: "EAN – the home of Neurology" was successfully accepted and approved by the board. The new EAN logo will be gradually introduced, first on the website and then on all other EAN branded materials.
Separate reports cover the work of the EASC – European Affairs Sub-Committee as well as the work of EFNA – European Federation of .Neurological Associations.