by Elena Lebedeva, Local Organizer in Yekaterinburg
I am very grateful to European Academy of Neurology (EAN) for continuing   support of Regional Teaching courses (RTC) and great help and support of our EAN RTC in Yekaterinburg! I want to say also many thanks European Section of Movement Disorders Society for valuable contribution. I am so happy that it was possible to organize for the third time a successful Regional Teaching course in Yekaterinburg! The first two were organized in 2006 and 2011 and had the highest number of participants (750 and 450).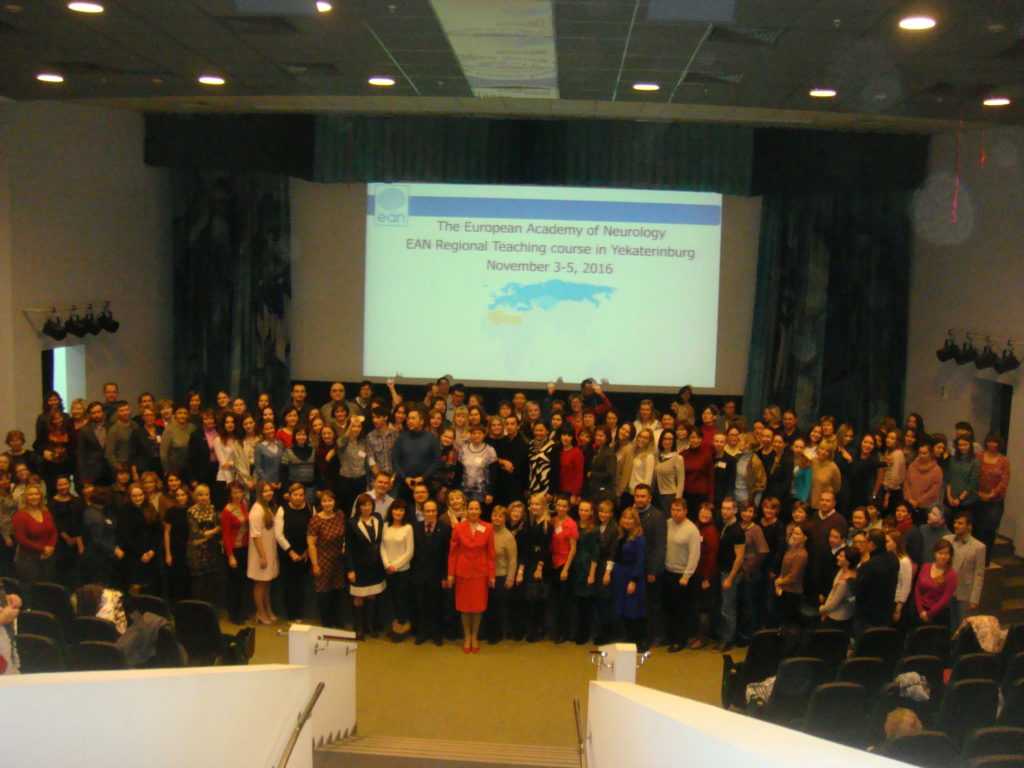 This time we had 360 participants, among them 57% of participants were less than 35 years old. It was our priority this time to have the highest number of young neurologists. Among our participants 87% were neurologists, 10% residents and 3% academic/research.  Most participants were from Yekaterinburg (46%) and cities of Sverdlovsk region (22%), many participants were from other regions: Chelyabinsk (10%), Perm (6%), Tyumen (5.8%), Omsk (3.8%), Ufa (2%), Moscow (1.3%), Tolyatti (0.8%), Novosibirsk (0.7%) and Penza (0.3%), two neurologists were from Fare East of Russia (Khabarovsk and Vladivostok).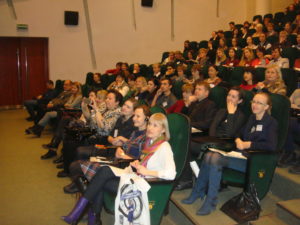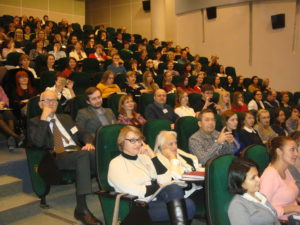 We had brilliant speakers at our EAN RTC who shared their big knowledge and experience with our Russian neurologists and gave wonderful lectures and focused workshops, it was really great work! All of them made this perfectly. The first day was dedicated to Movement disorders. Well-known experts Professor Eduardo Tolosa (Barcelona, Spain), Professor Espen Dietrichs (Oslo, Norway) together with the local partner Professor Oleg Levin (Moscow, Russia) covered important aspects of the diagnostics and management of Movement disorders. Participants liked very much both the lectures and focused workshops with interesting videos and cases and even asked to organize more teaching courses about movement disorders in future.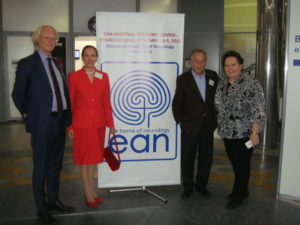 The topic of the second day was Stroke: lectures in the morning and three parallel focused workshops in three different halls in the afternoon. I want to particular note the very interesting lecture of Professor Daniel Bereczki (Budapest, Hungary) about TIA and minor stroke. He made this according to very recent data and studies, very interesting. I am grateful to our EAN stroke panel for recommendation of Daniel. I liked also a lecture of Dr Dmitry Sergeev from Moscow about optimization of medical care for better management of stroke, it is very relevant for us. In the afternoon we had two workshops and one hands-on course in three different halls. Each workshop was repeated three times. Therefore each participant could visit all workshops. It was especially good for demonstration of neurosonography which was virtuously performed by world famous expert Professor Manfred Kaps (Giessen, Germany). Our neurologists appreciated very much this hands-on course. Professor Daniel Bereczki (Budapest, Hungary) and Professor Jaap L Kappelle (Utrecht, the Netherlands) made excellent master classes about TIA and stroke working in smaller groups of participants. Subdivision of participants in three groups was done during registration and each of them got talons with timing and numbers of halls for focused workshops. It was very helpful for better communication between speakers and participants and better understanding of material especially when we had so many participants.  Participants liked very much discussion of cases when everybody had a chance to answer and ask.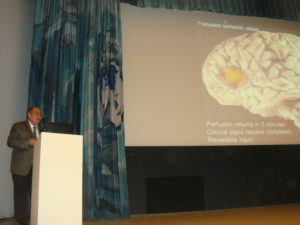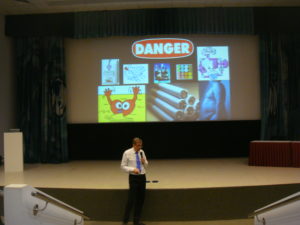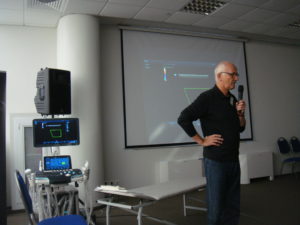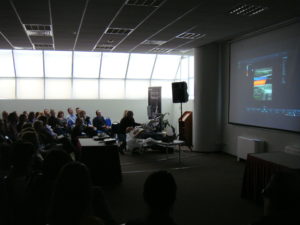 The third day was devoted to Headache. Five well-known experts gave lectures about diagnostics and treatment of different headache disorders: Professor  Harmut Göbel (Kiel, Germany) made a beautiful lecture about migraine. Professor Vera Osipova from Moscow made an interesting lecture about Tension type headache and cervicogenic headache, Profesor Anish Bahra  (London, UK) told in details about other primary headache disorders, Dr Jakob Hansen (Copenhagen, Denmark) gave a very nice talk about Intracranial hypo- and hypertension and associate professor Elena Lebedeva  (Yekaterinburg, Russia) presented new data about Headache as an emergency.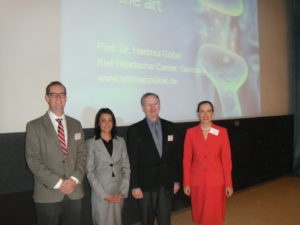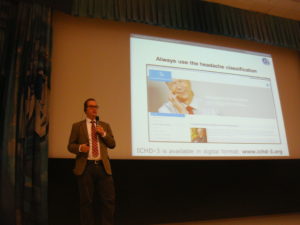 We also had a session for Residents and Research Fellows where Viktoria Papp (Aarhus, Denmark) shared secrets and modern possibilities about Tips how to start career as junior neurologist.    On the last day 180 neurologists participated in exam, 95% of them had 80% and more right answers and therefore passed.
According to analysis of evaluation forms 92% of the participants estimated the program as excellent and 8% as good. Participants and speakers enjoyed very much also cultural program: Concert of Children's Jazz Choir of the State Philharmonic with songs in English during opening Ceremony, Galla Dinner with concert of Russian music, Ballet at the State Opera and Ballet Theater and interesting excursions. You can see all this on photos: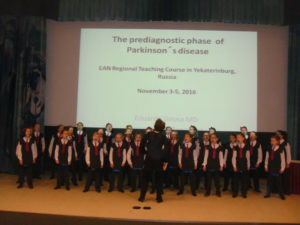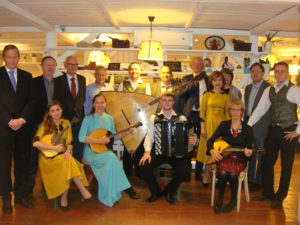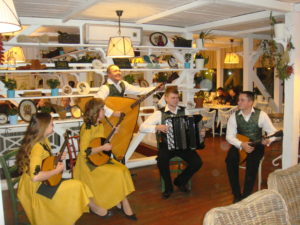 I got so many good messages from participants and speakers, so many wonderful words, it is really the best award for me! I'll continue education of our neurologists. In future I plan to organize a series of low budget, case-based one-day Teaching courses (2-3 per year) on different topics within neurology for small groups of neurologists (up to 30). I hope to get support from the EAN and other topic related organizations for participation of European experts as speakers.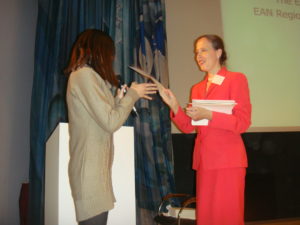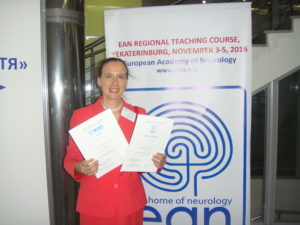 Local organizer of EAN Regional Teaching in Yekaterinburg, associate prof. Dr. Elena Lebedeva (MD, PhD, DMedSci) is working at the Urals State Medical University and at International Europe-Asia Headache Center in Yekaterinburg, Russia, she is member of EAN Teaching Course Sub-Committee, member of EAN Scientific Panels on Stroke and Headache.