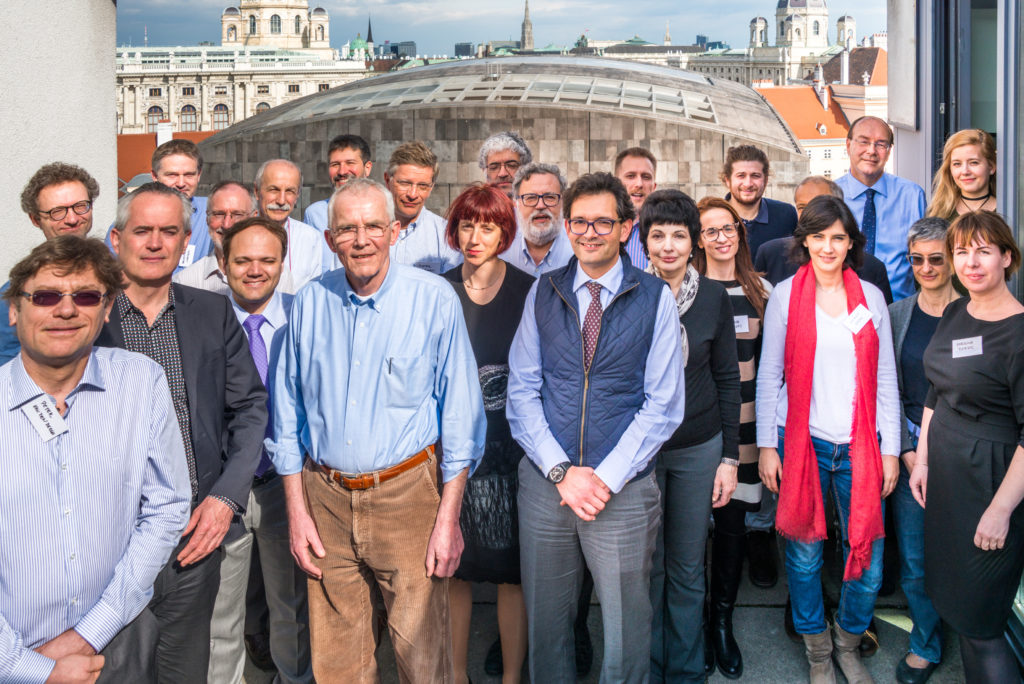 Establishment of European standards of diagnosis, treatment and care within the various subfields of neurology is one of the most important aims of the EAN. To reach this goal, EAN has set-up a Guideline Production Group (GPG), which provides scientific assistance to active Task Forces.
The GPG organised its first teaching course on "HOW TO DEVELOP A GUIDELINE FOR THERAPY" on 19-20 March 2017, in the EAN Head Office in Vienna. The goal of the course was to familiarise EAN Scientific Panels & Task Forces with the methodology. Selected topics were:
how to define features of a trustworthy guideline, when to develop a GRADE guideline or a consensus review
how to organise a clinical question
how to search and appraise the literature
Special emphasis was given to the GRADE approach for therapeutic guidelines, including the main statistical concepts involved in the procedure. In addition to this, participants were informed about scientific, financial & administrative support that can be provided by EAN.
The course was well attended and the GPG hopes that this kind of activity will encourage EAN members to come forth with good ideas and get involved in guideline production.