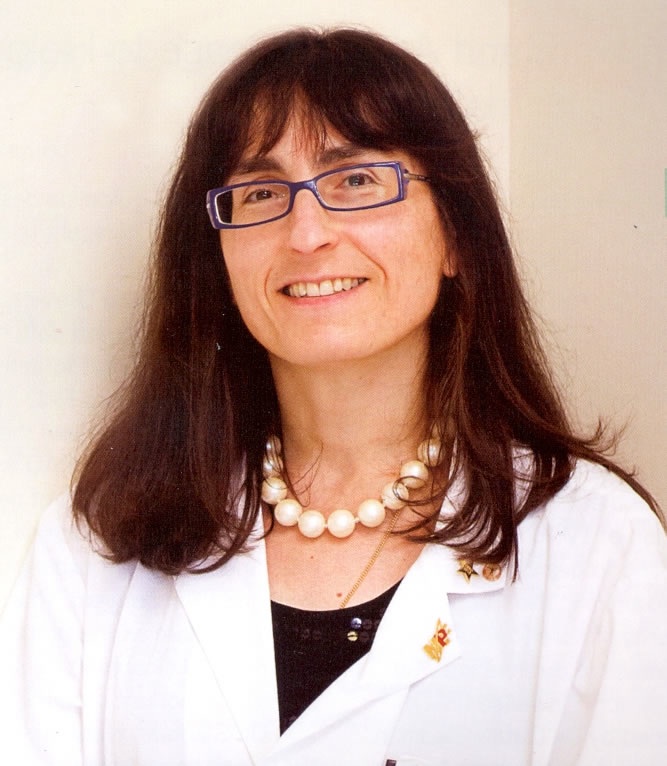 by Elena Moro
For March 2016 we have selected: Horne MA, Flemming KD, Su I-C, et al., and the Cerebral Cavernous Malformation Individual Patients Data Meta-analysis Collaborators. Clinical course of untreated cerebral cavernous malformations: a meta-analysis of individual patient data. Lancet Neurol 2016;15:166-173.
The incidental finding of cerebral cavernous malformation (CCMs) in brain MRIs is relatively common (1/650 neurologically asymptomatic people, a prevalence second only to cerebral aneurysm). CCMs usually become clinically manifest with intracerebral hemorrhage (ICH), epileptic seizures, or focal neurological deficits (FND). To date, the risk and predictive factors of developing ICH or FND after the incidental discovery of a brain CCMS is not well defined. This knowledge is necessary in order to optimize the need and the time of a treatment with neurosurgical excision or stereotactic radiosurgery.
The corresponding authors of published cohort studies of individual patients with CCMs, screened through a systematic review of the literature, were invited to send patients' individual data on baseline covariates, outcomes, and CCM treatment for a systematic meta-analysis. Eligible studies included patients above 16 years-old, with brain MRI confirmation of CCM, and at least a symptomatic ICH due to CCM and death as outcome within the follow-up before any invasive CCM treatment. Primary outcome of the analysis was the first symptomatic ICH due to CCM, with a time to event analysis starting at the CCM diagnosis and terminating at the ICH occurrence. Survival analysis was used to estimate the 5-year risk of symptomatic ICH. Mode of clinical presentation (ICH or FND) and CCM location (brainstem vs. other) were considered as core predictors of outcome, whereas sex, CCM multiplicity and increasing age at diagnosis were considered as putative predictors. Multivariable Cox regression analysis was used to calculate the unadjusted hazard ratios for each predictor. A two-stage meta-analysis of univariable associations of each predictive factor with outcome was performed using a random-effects model to provide a weighted unadjusted pooled hazard ratio.
Data coming from seven cohorts of six published studies including 1,620 patients were systematically analyzed. Median age at diagnosis was 45 years (range 16-91), 54% of patients (857) were women, 51% (822) presented with ICH or FND, 35% (575) had brainstem CCM location, and 17% (282) had multiple CCMs. Patients with ICH or FND presentation were more likely to have a brainstem CCM compared to patients with seizure presentation. Within a total follow-up of a median of 3.5 years per person (5,197 person-years), 204 patients developed ICH (Kaplan-Meier estimated 5-year risk 15.5%, 95% CI 13.7-17.9), four of which were fatal. The estimated risk of first ICH within 5 years from the diagnosis was higher for patients presenting with ICH vs. other modes of presentation (26.4% vs. 4.3%; hazard ratio 5.6, 95% CI 3.2-9.7) and for brainstem CCM location vs. other location (27.7% vs. 8.2%; hazard ratio 4.4, 95% CI 2.3-8.6). Age, sex or CCM multiplicity did not affect the ICH risk. Overall, patients with CCM outside the brainstem and presenting without ICH or FND (718 pts.) had the 5-year estimated risk of ICH during the untreated follow-up of 3.8% (95% CI 2.1-5.5); subjects with CCM in the brainstem presenting without ICH or FND (80) had 8.0% risk (95% CI 0.1-15.9); people with CCM outside the brainstem and presenting with ICH or FNCD (327) had 18.4% risk (95% CI 13.2-23.5); and patients with CCM brainstem presenting with ICH or FND (495) had 30.8% risk (95% CI 26.3-35.2).
"This study indicates that patients with CCM outside the brainstem and without clinical presentation of ICH had the lowest risk of occurrence of ICH after diagnosis. These two factors were independently related to the ICH risk. Notably, the annual incidence of ICH decreased over time in patients presenting with ICH," says Dr. Olivier Detante, Division of Neurology, University Grenoble Alpes, CHU Grenoble, France. "Overall, these results identify fours main groups of CCM patients with different 5-year risk to develop ICH. Information coming from this study could be useful to make treatment decision in individual patients. One weakness of this study can be represented by the outcome data available from less than 50% of the included subjects. Additionally, other factors might be independently associated with ICH (medications, genotype, and etcetera) and need to be assessed in future studies."
The other nominees for the March's paper of the month are:
Demaerschalk BM, Kleindorfer DO, ViceCommittee, Adeoye OM, et al., on behalf of the American Heart Association Stroke Council and Council on Epidemiology and Prevention. Scientific rationale for the inclusion and exclusion criteria for intravenous alteplase in acute ischemic stroke. Stroke 2016; 47:581-641. In this advisory statement the authors critically reviewed the available literature to better clarify eligibility criteria for alteplase within 4.5 hours since the stroke onset. Several recommendations have been formulated concerning age, stroke severity, co-morbidities, previous surgeries, and other important clinical factors.
Happold C, Gorlia T, Chinot O, et al. Does valproic acid or levetiracetam improve survival in glioblastoma? A pooled analysis of prospective clinical trials in newly diagnosed glioblastoma. J Clin Oncol 2016; DOI: 10.1200/JCO.2015.63.6563. In this study the authors performed a combined analysis of survival in a pooled cohort of 1,869 patients with glioblastoma gathered from four contemporary randomized clinical trials. Specifically, the use or non use of valproate or leviracetam at baseline and at the start and still after chemoradiotherapy was compared. No impact of valproate or leviracetam on progression-free survival and overall survival was observed.
Romero K, Pavisian B, Staine WR, Feinstein A. Multiple sclerosis, cannabis, and cognition: A structural MRI study. NeuroImage: Clinical 2015;8:140-147. Twenty patients with multiple sclerosis smoking cannabis for improving pain and spasticity and matched non cannabis smoking controls underwent structural brain MRI and neuropsychological testing. Cognitive deficits were correlated with both gray and white matter reduced volume. MS patients smoking cannabis seemed to have more extensive cognitive impairment and structural brain changes.